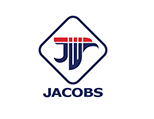 Welcome
Jacobs is a family owned and operated business with over fifty years of experience. Located in Western Pennsylvania, Jacobs offers a variety of products to meet the standards of our customers. Specialists in screen printing, embroidery, and engraving our artists and technicians have the skills to produce quality, custom designed products every time. We offer an extensive selection of apparel, accessories, and promotional items for any and every one of your personal or professional needs.
Browse
our extensive catalog for all the hottest name brand items, when you find what you are looking for check out and send us your next order!
Services
We provide a number of services at Jacobs. From screen printing to engraving our professional staff will work with you every step of the design and production process. Contact us with your next project and tell us what you need. At Jacobs we can complete your next project with the artwork you provide.
Portfolio
We strive to bring you the products you want. At Jacobs we continuously work hard to give you crisp and clean designs printed to perfection. Feel free to browse our portfolio and see what we do best. From apparel to promotional items we are confident we are the best option for you!
Want More Info?
Click on the links below to visit one of our many affiliates and find what's right for you!
Links